29/8/23
What a wonderful honour to speak at the National Galleries of Scotland in Edinburgh, alongside Elinor Rowlands founder of Magical Women, who is also one of the participants/collaborators in my project 'No You're Not - a Portrait of Autistic Women'. It was so well received by all there at the Hawthornden Lecture Theatre and those listening online.
Here's a link to the talk. https://
www.youtube.com/watch?app=desktop&v=rmyz5y_5OBM
.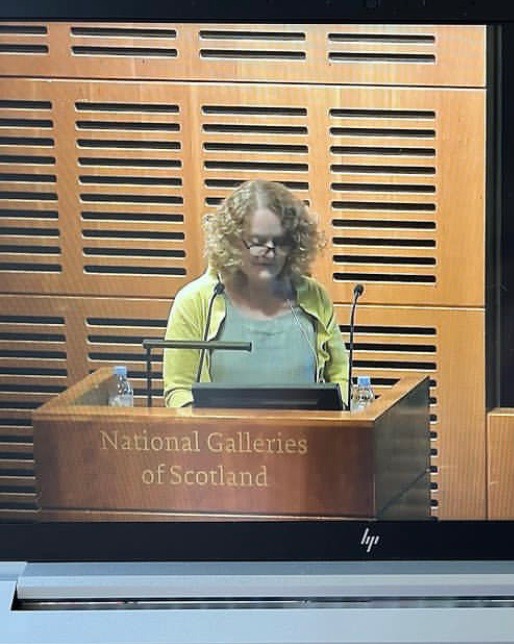 29/6/23
Houses of Parliament. I was invited to the HoP to an event by the Centenary Action Group to try to effect change in the balance of women in Parliament. The invite came because I took part in the 2018/19 centenary project '209 Women'. Inspiring day.
19/6/23
Wonderful 28 hours spent in Scotland, for opening of Taylor Wessing 22 at the Scottish National Portrait Gallery, visiting Margaret Mitchell's extraodinary exhibition 'An Ordinary Eden' at Glasgow's Street Level Photo Works and also visiting my image in 'Formula for Care' at St John's Hospital in Livingston, for Tonic Arts/Spilt Milk.
11/6/23
Last day of 'I See You' at Fringe Arts Bath. It's the end of Carers' Week and whilst I don't often consicously think of myself as a carer, I am one. This ball of elastic bands finds itself in various places around our house. It somehow speaks to me of how stretched I feel in so many directions, but how I have to try to keep my worries and anxieties under wraps, tightly held. People don't really want to hear about this stuff too much. I do understand. But when it's always on your mind, you do need an outlet. It's easy to lose friens over. Some people do get it. But it's probably because they have something similar going on themselves.
8/6/23
Wonderful night at Centre for British Photography. So proud to be showing 3 images from my long term project A Peculiar Convenience here.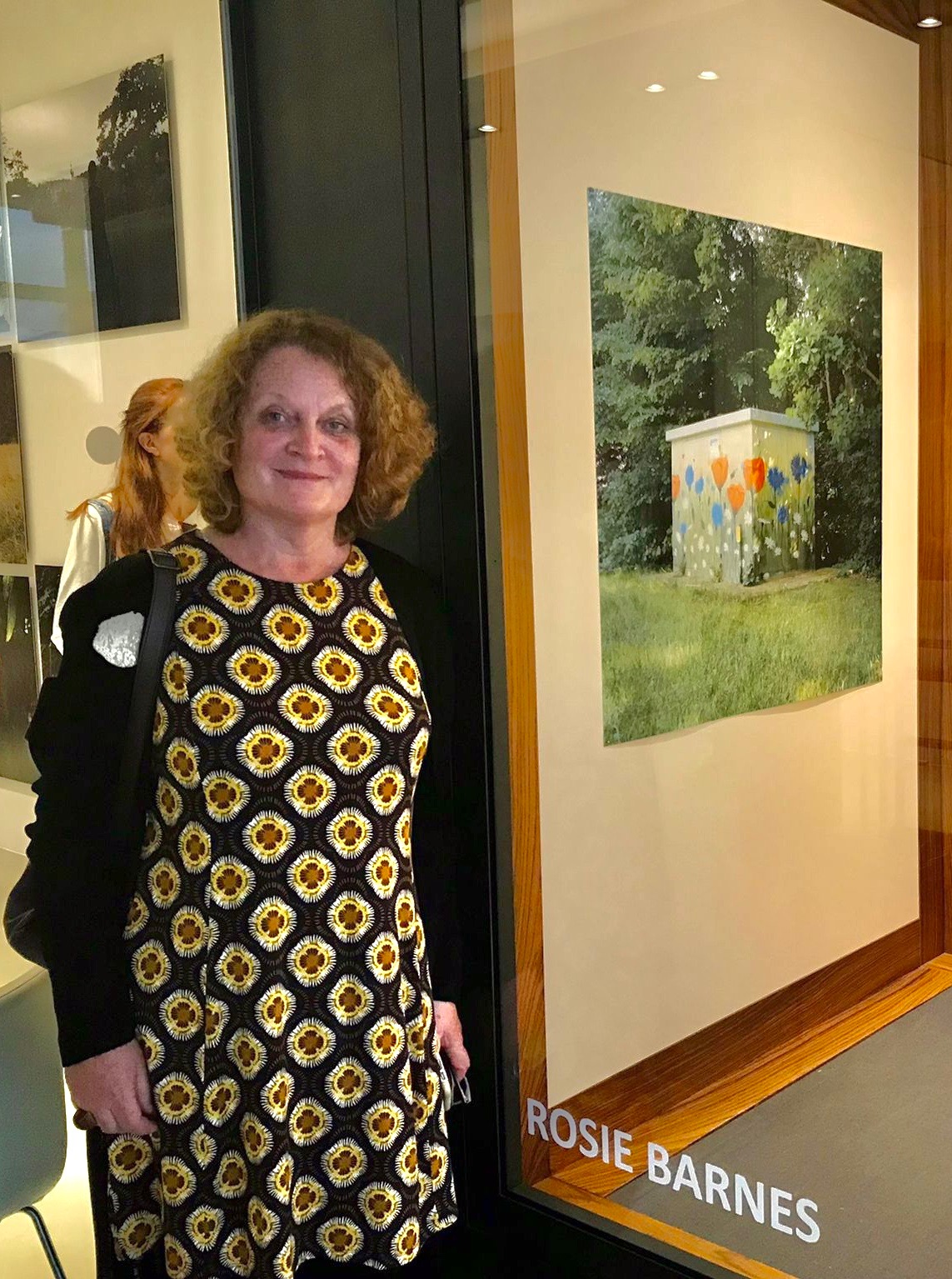 27/5/23
Completely overjoyed to have been selected by the new Centre for British Photography in their first Open Call. I was one of 6 chosen out of 1012 entries. And what incredible company to be in! So excited to be showing work from my long term environmental project A Peculiar Convenience in one of their foyer spaces. The work will be up throughout the summer opening on 7th June.
26/5/23
Opening of I See You (making carers visible) at Fringe Arts Bath Festival. I have two images in this exhibition, made with myself as a carer in mind.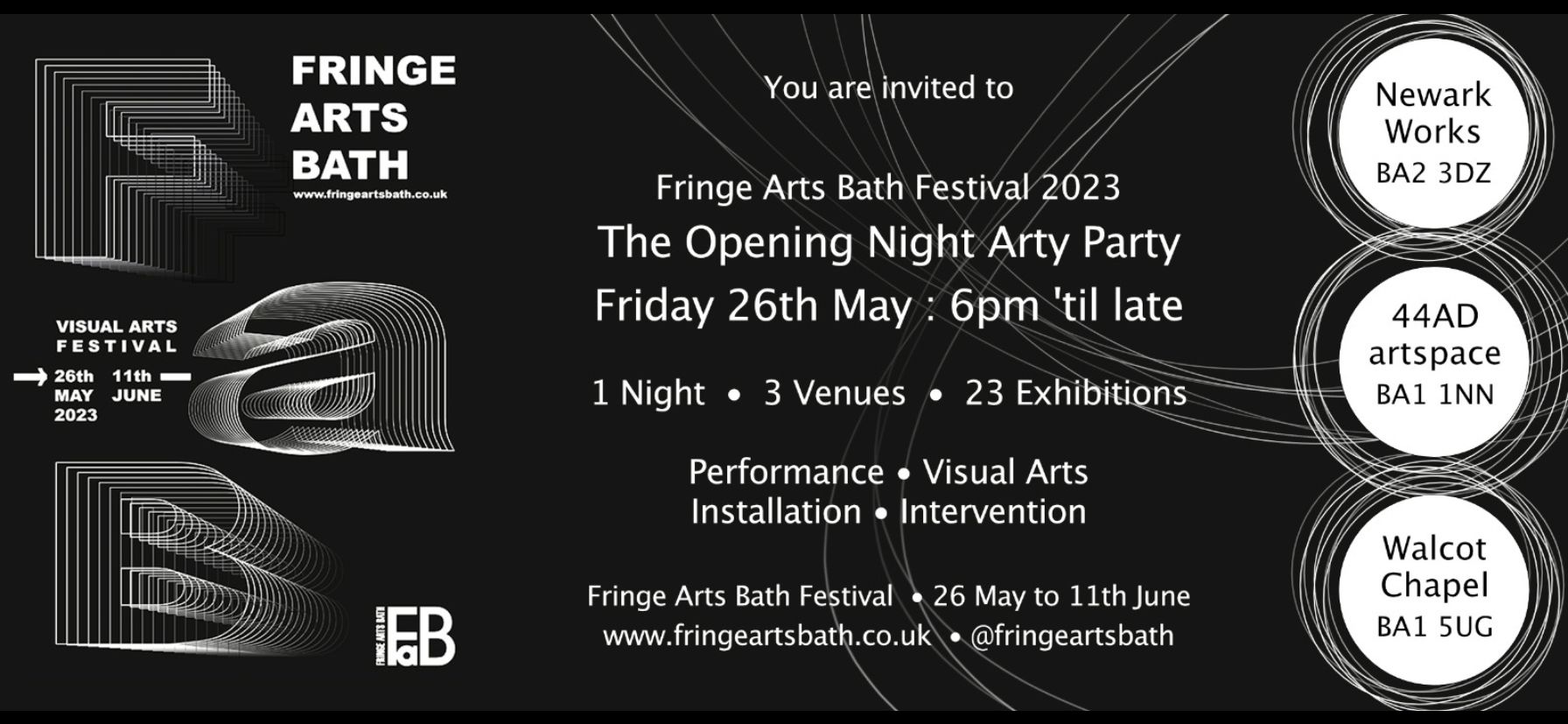 12/5/23
Opening tonight! Thank you to curator Kim Thornton for asking me to show To the Dogs at the stunning Bell House in Dulwich. This mixed media group show'Behind Closed Doors' is part of the wider 'Windows and Thresholds' exhibition which uses all the rooms at the Bell House, for the Dulwich Festival. It opens tonight and is open 11-6 this weekend and next weekend. Do come along!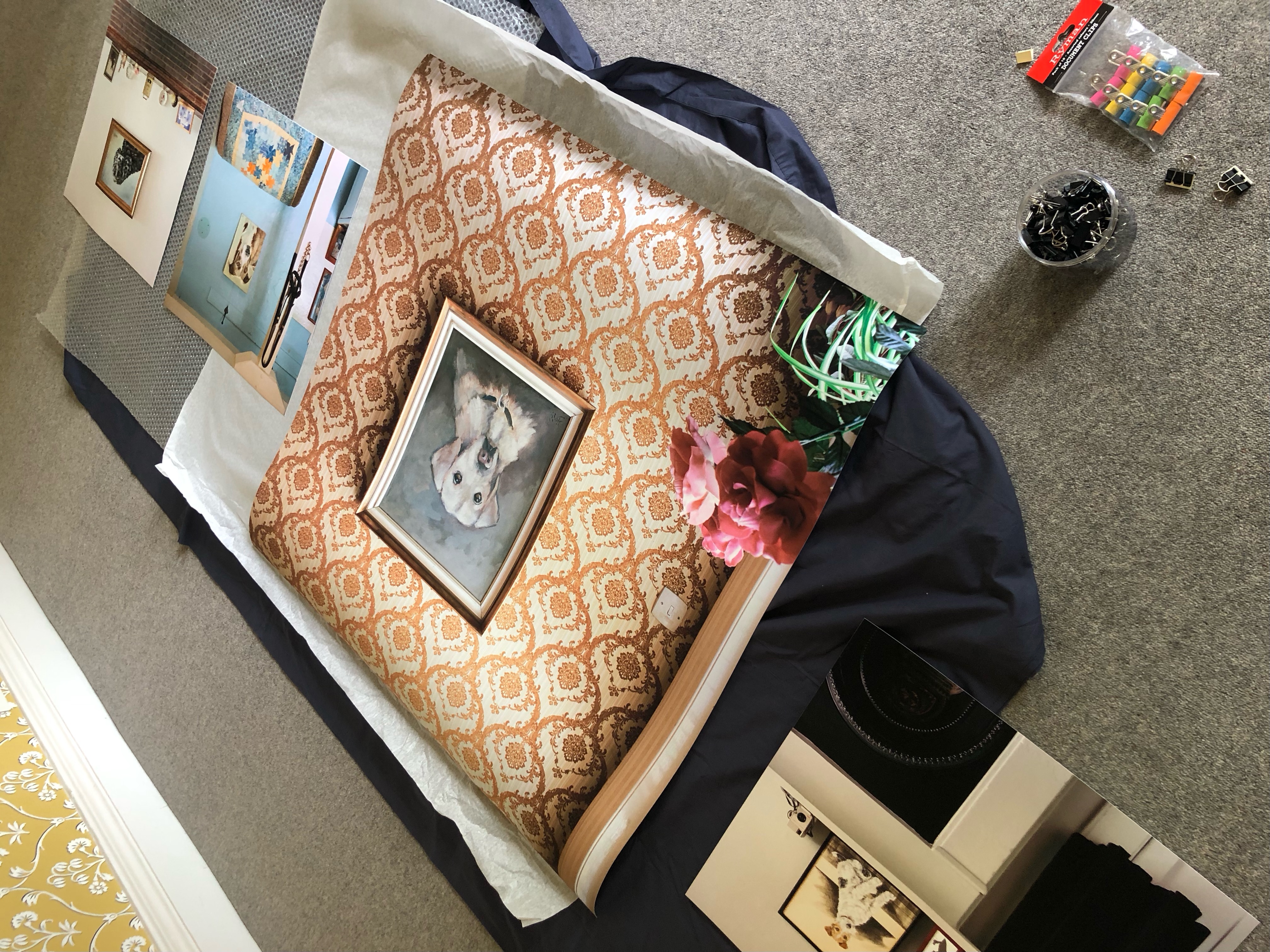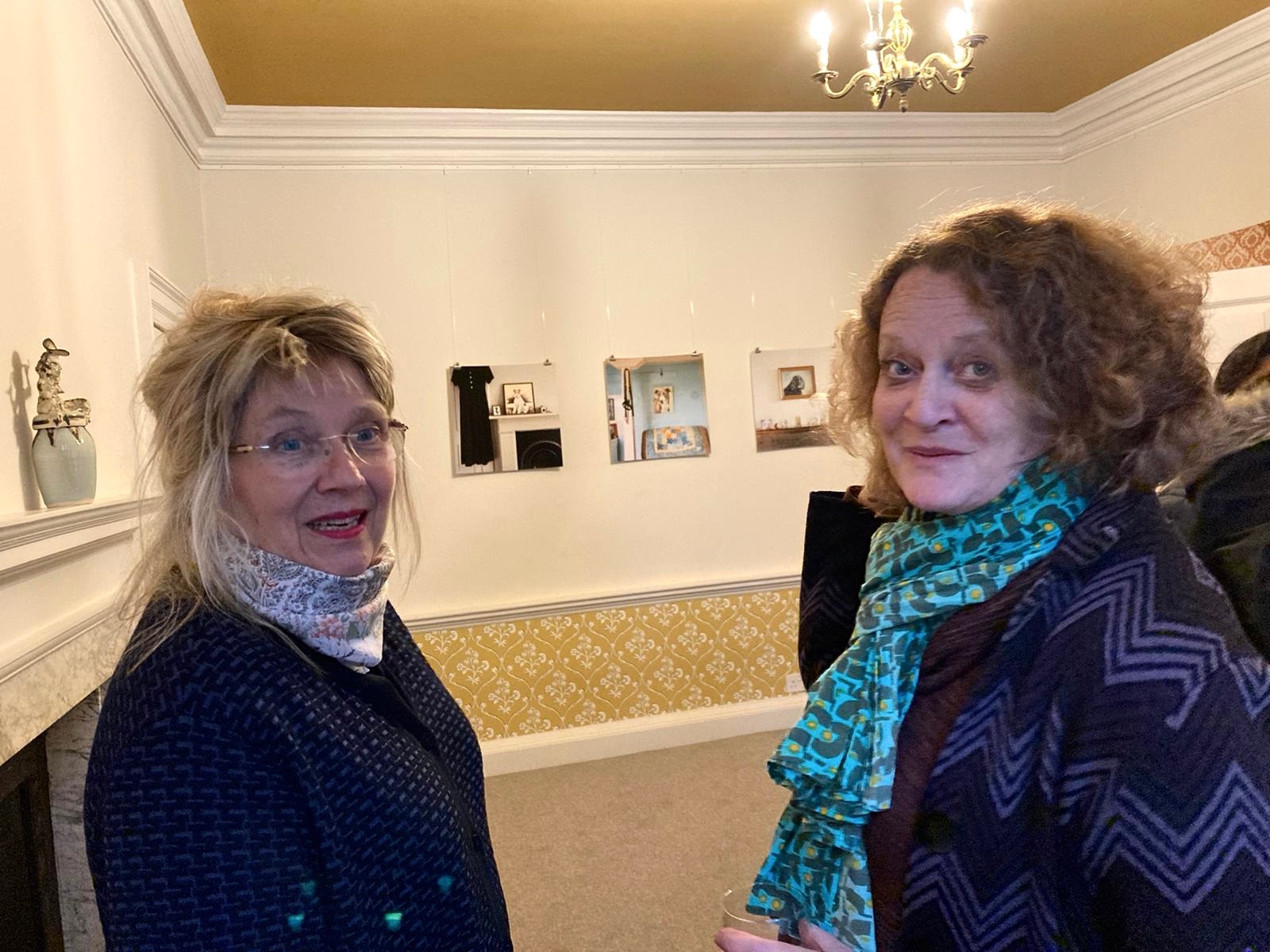 10/5/23
Incredibly good news to have been awarded some more funding from the Wellcome Collection to 'complete' No You're Not. I'm aware of some gaps in diversity representation that I need to fill so that is what I shall be doing with this part of the project. If you are someone or know someone who is an autistic woman from a minority ethnic background, please email me.
23/3/23
I have a piece of work from my project 'but the landscape holds us' in 'Formula for Care', which was installed today at St John's Hospital, Livingston, Scotland in the Tonic Gallery. A collaboration between Tonic Arts and Spilt Milk. The exhibition runs from tomorrow until 6th August 2023.
14/12/22
What an honour to be asked by the lovely Kate Codrington to chat with her for her podcast series 'Life, An Inside Job'. Kate had seen my No You're Not exhibition last year at Photo Oxford and wanted to know more. We chat about that and much more besides. Have a listen.
8/12/22
Salon! Great to have 'Cherie' from my series 'To the Dogs', selected for the Photofusion Salon 2022.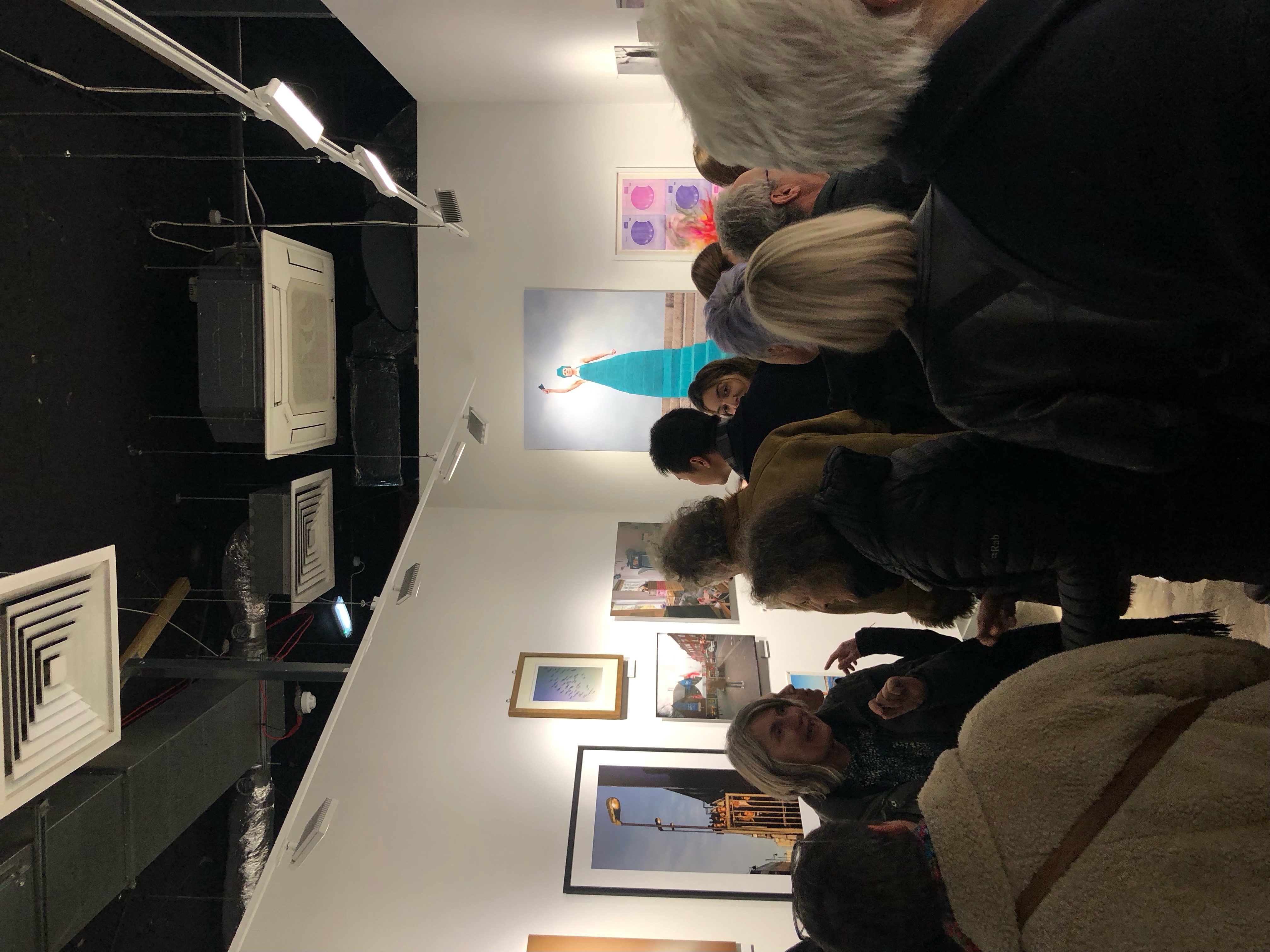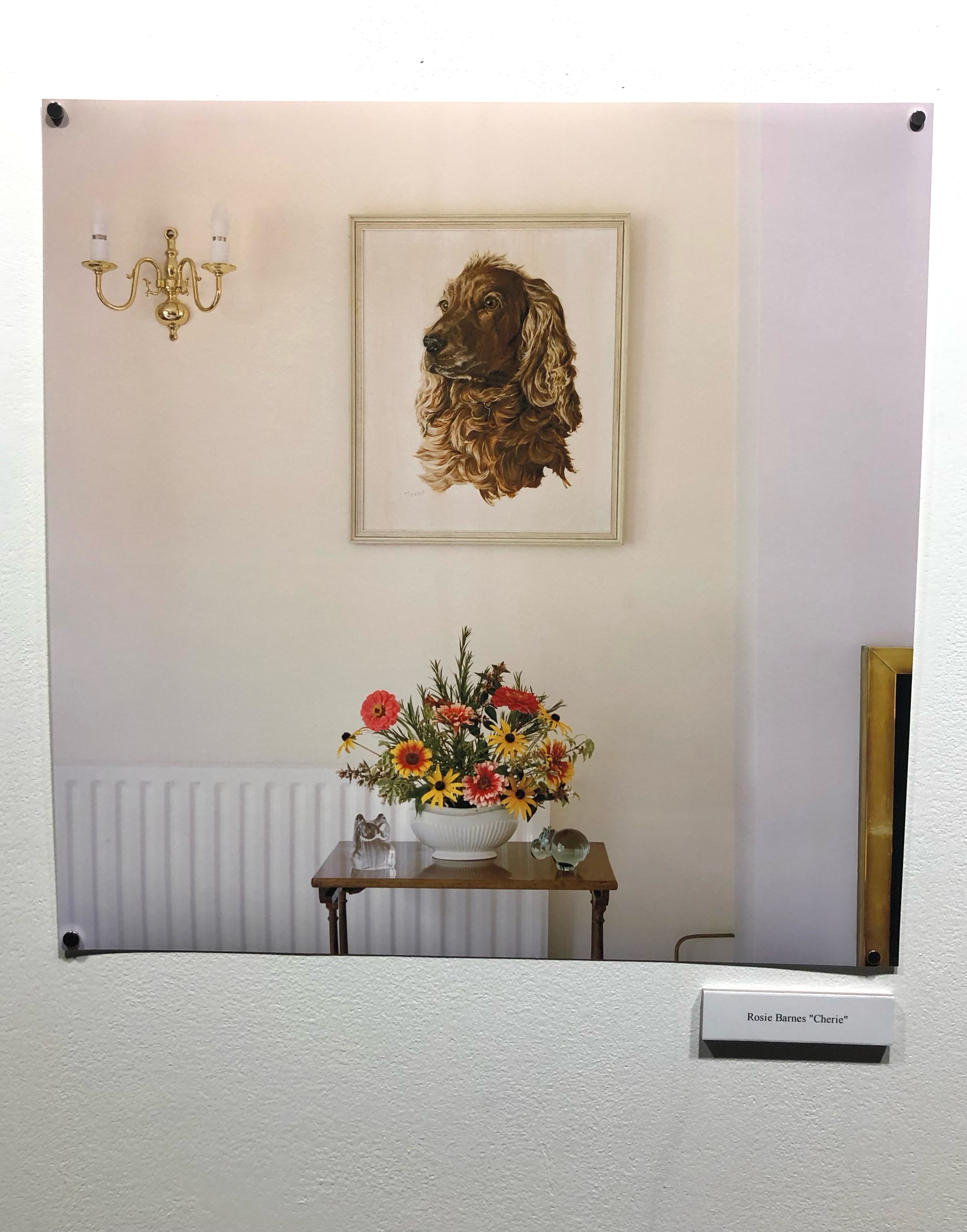 30/11/22
At Taylor Wessing's offices in EC4, for an 'In Conversation' with this year's curator Eva Eicker and fellow photographer/exhibitor Margaret Mitchell.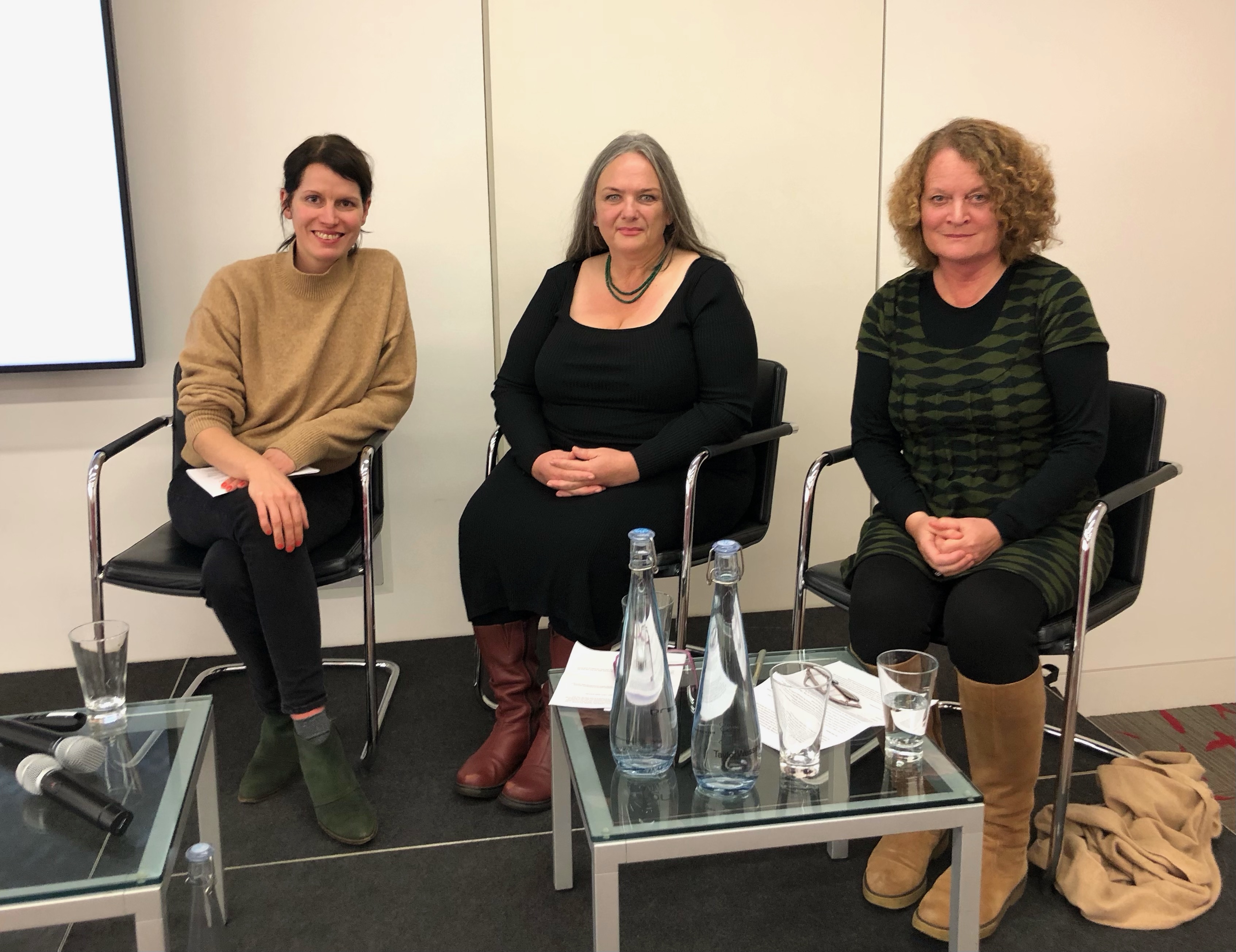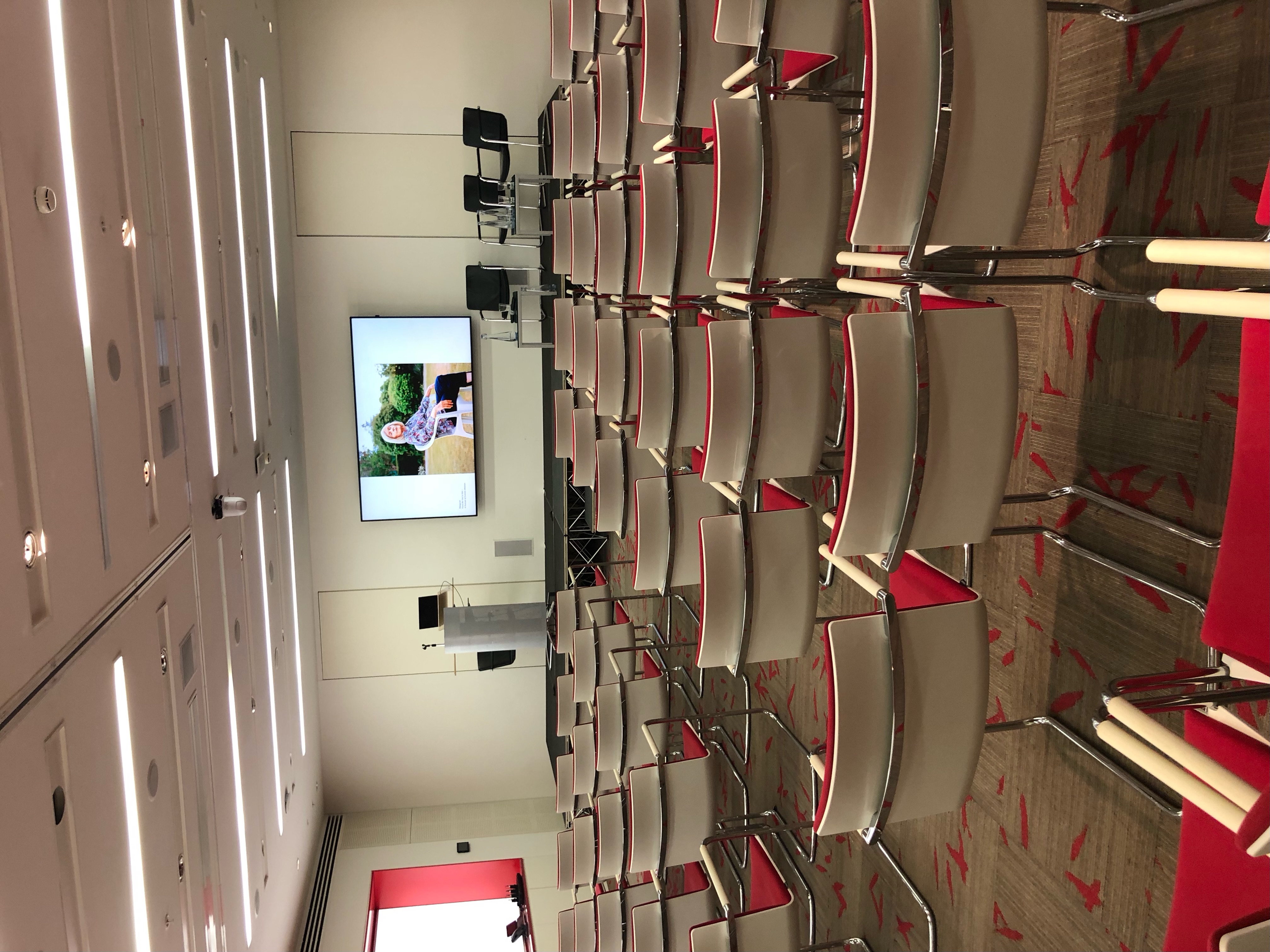 22/11/22
Thank you Val Williams for inviting me (along with artist Nilufar Nuthall),to judge the LCC MA Photography show for the annual Sproxton Prize. Incredibly strong work and huge congratulations to Rosa Vicenza for her stunning film, for which we awarded her the prize.
27/10/22
Taylor Wessing private view and press view. So incredible to have managed to have two portraits accepted this year for this prestigious exhibition, from my project 'No You're Not - a Portrait of Autistic Women'. Wonderful to be able to widen the discussion about autistic women, from this incredible platform. Margaret and Jayne, I salute you and thank you!
10/10/2022
'Cartography of Care', curated by Spilt Milk. Delighted to have an image from my series 'but the landscape holds us' in this impressive exhibiton in Edinburgh, open until 29th October.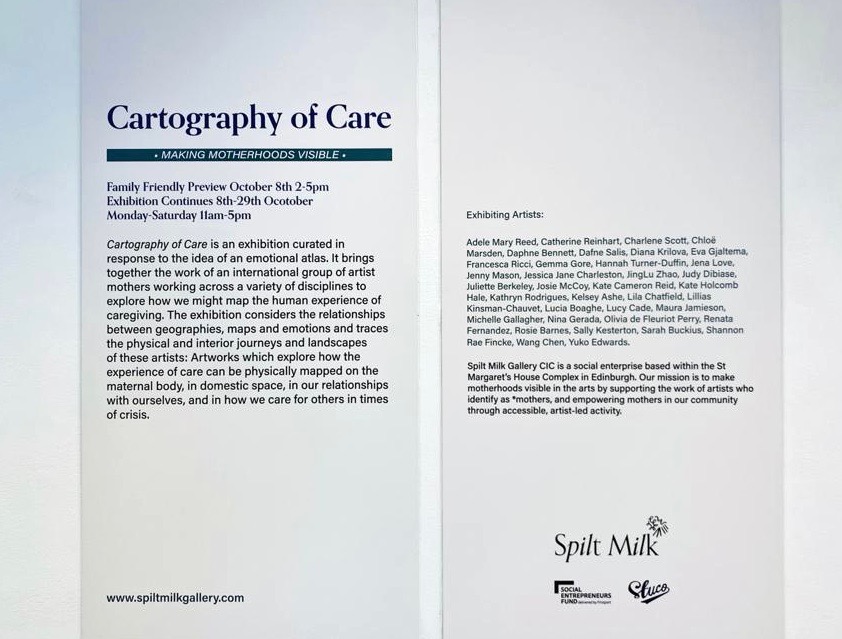 6/10/2022
'To the Dogs' is up! At the Regency Town House, as part of our group show 'Looking for Spiders', for Photo Fringe. Open until Sunday 9th October. Install shot and detail of 'Albert'.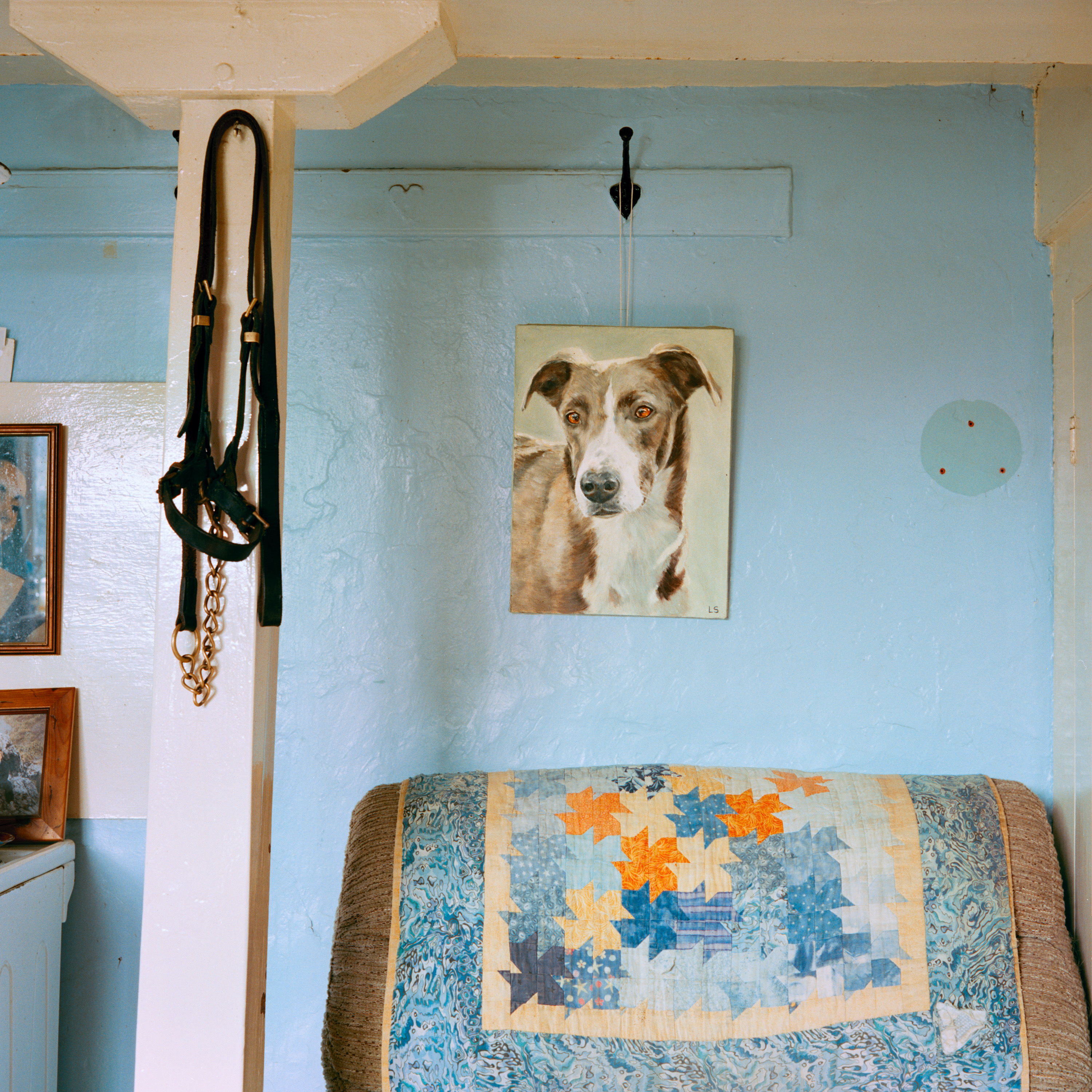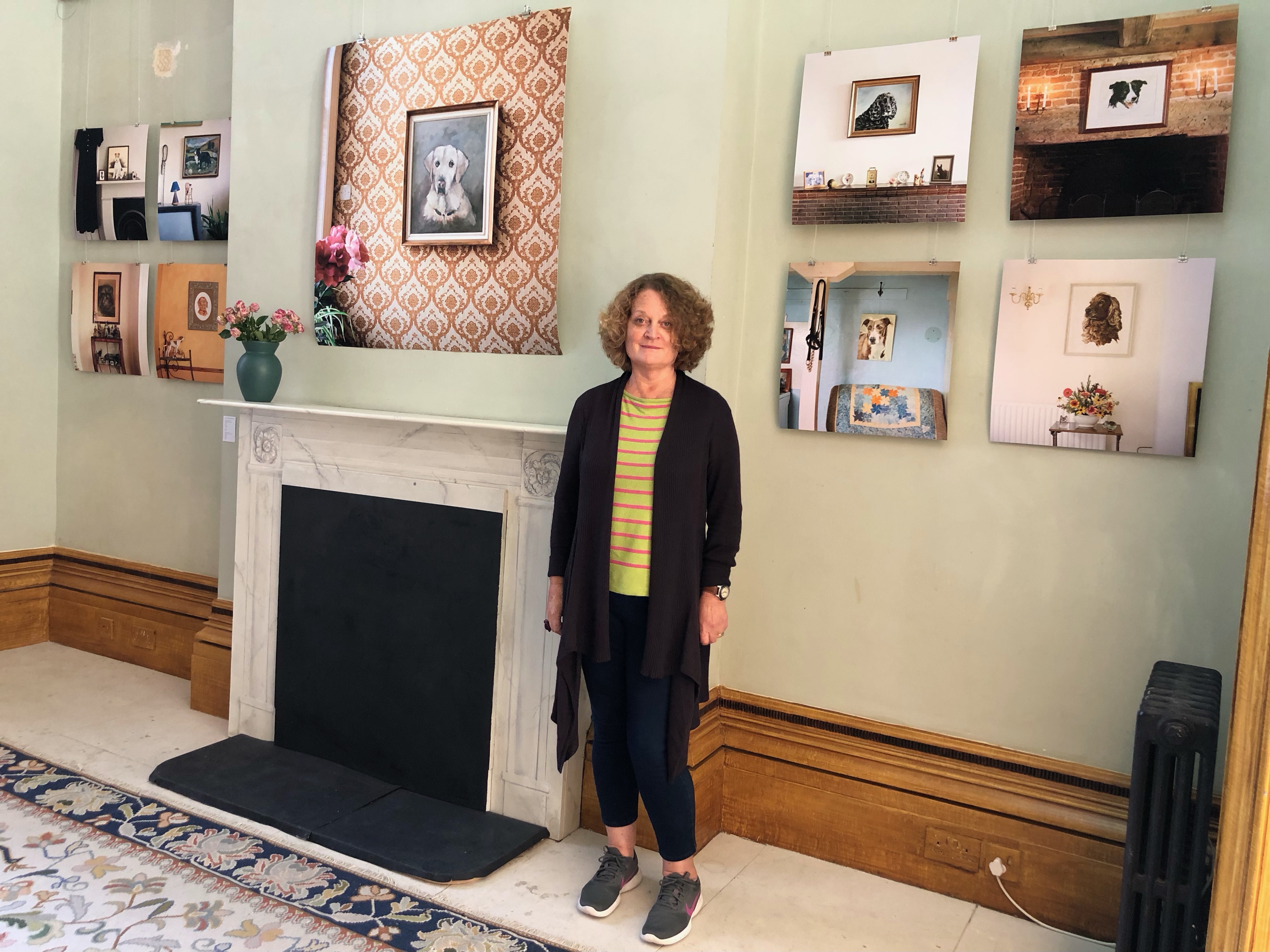 10/9/2022
I've been working on a new project 'To the Dogs', which will be shown at this year's Brighton Photo Fringe in October.It's another project looking at our relationship with the natural world and our place in this world. I'm part of a group show 'Looking for Spiders' at the Regency Town House gallery from 6th - 9th October. Private View Thursday 7th 5-9pm.


8/8/2022
Yay, Taylor Wessing! Amazing to hear that I have TWO portraits selected for the exhibtion opening in October! Margaret and Jayne! Couldn't be happier for these women's stories to be getting this level of exposure and understanding. Here is Jayne.
23/7/22
'No You're Not' has also been shortlisted for the Royal Photographic Society's International IPE 164. Four portraits from the series including this one of Sumita. Delighted!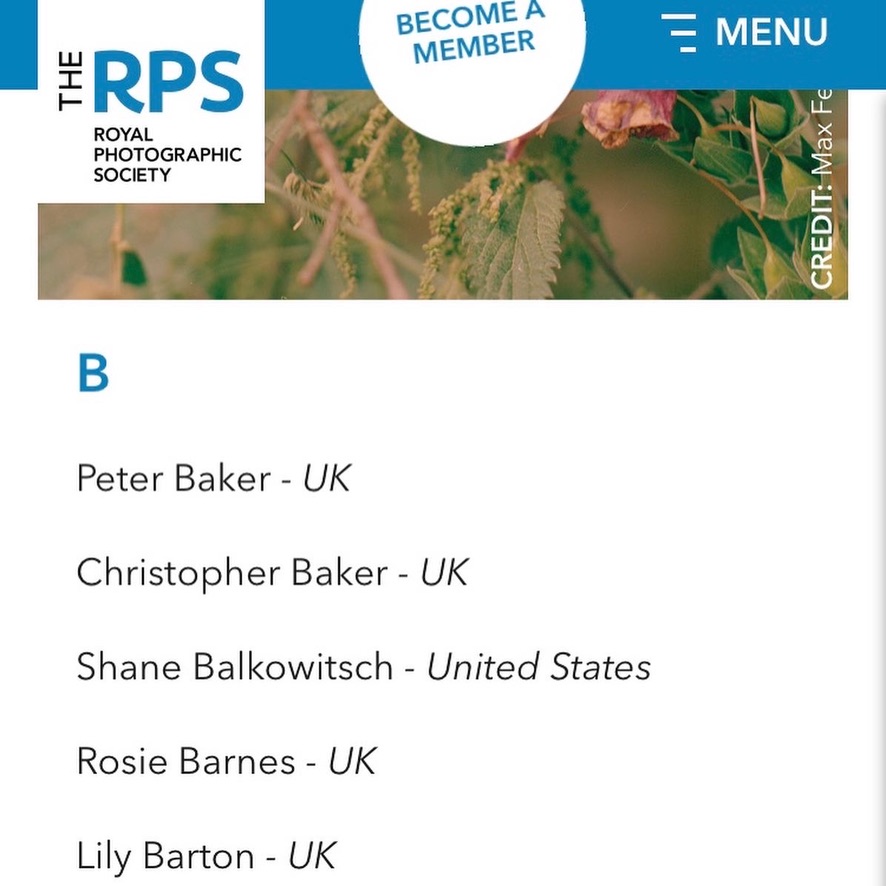 21/6/22
TAYLOR WESSING !
Genuinely shocked to have had FOUR submitted portraits from my long term project 'No You're Not - A Portrait of Autistic Women' shortlisted for this year's Taylor Wessing / National Portrait Gallery Portrait Prize. Here is Margaret, 73, a retired civil servant. I have everything crossed at least one of the four makes it to the exhibition, so that more of these women's stories and experiences can be seen and heard by a wider audience.
12/6/22
Yay! 'City Farm', from my long term project A Peculiar Convenience, WAS selected for the Summer Exhibition! Today I went to the RA for Varnishing Day, a wonderful institution. Can't believe the Summer Show has happened every year since 1769! Great also to discover that my image was selected by Grayson Perry and hangs in one of his iconic yellow rooms! The show opens officially on 21st June and runs until 21st August.
11/5/22
The Royal Academy Summer Exhibition. This year's theme 'Climate'. Final selection round. Just delivered. Fingers crossed!
22/4/22
Today is Earth Day. I'm so pleased to finally have in my hands the much (Covid) delayed Urbanautica Institute Awards catalogue, 2020. Ten images from A Peculiar Convenience and an interview. The work was selected as a winner in the Nature, Environment and Perspectives' category. Thank you Urbanautica!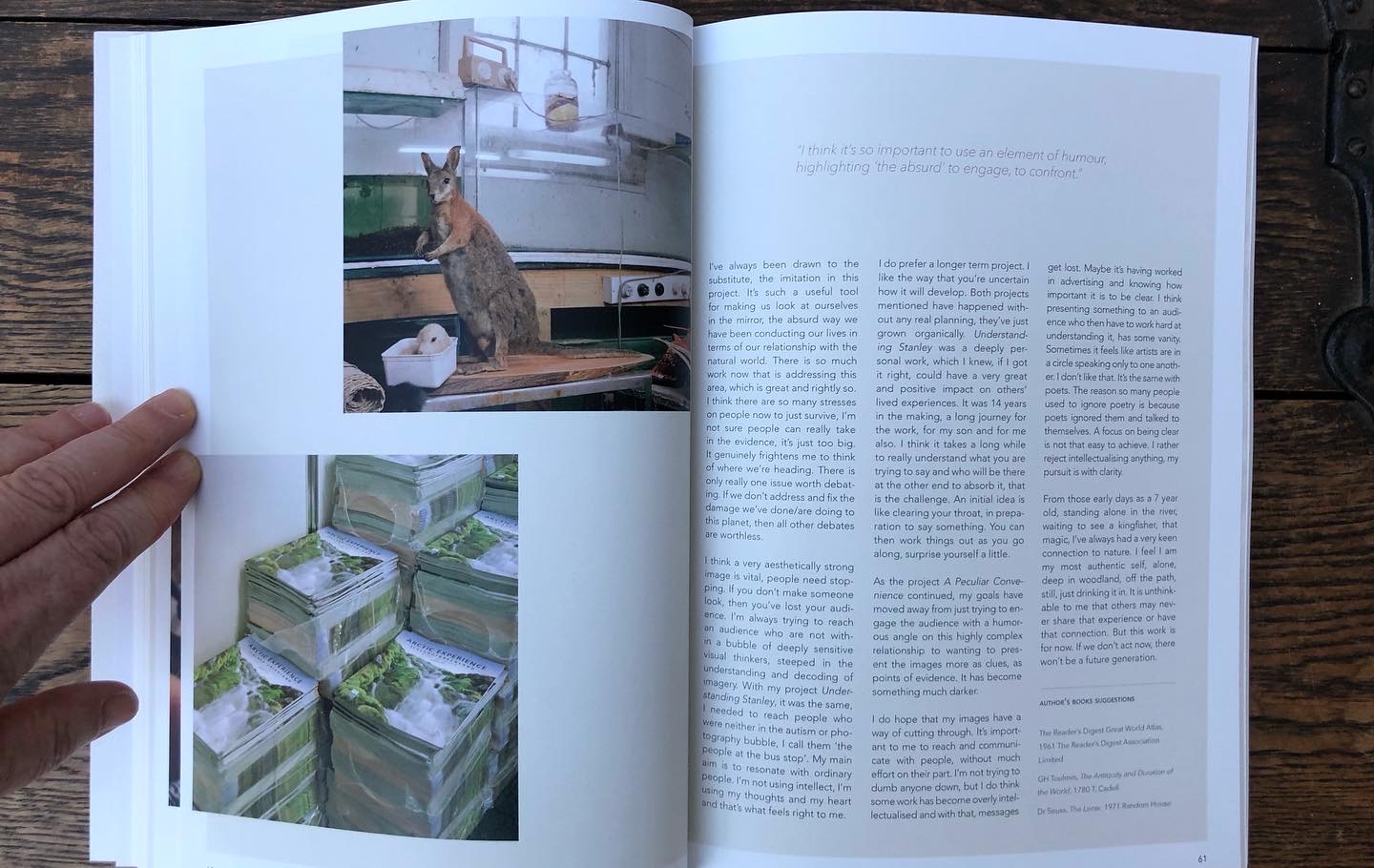 21/3/22
It's been so good to do some guest lecturing recently on BA Photography courses. At University of South Wales, Cardiff (formerly Newport) and also Swansea College of Art. At the latter, I had this bonus studio portrait taken! Thank you Swansea!
8/2/22
'No You're Not - a portrait of autistic women', published through a commission from the Wellcome Collection, on their
Wellcome Stories
platform, to extend this project that I started 4 years ago.
30/10/21 - 6/2/22
'Lights Left On', my environmental project about casual wastage, as a solo outdoor exhibition, in Landskrona, Sweden for the Landskrona LIGHTHOUSE Festival 2021, in conjunction with Landskrona Foto Festival. It was so fantastic to be able to travel there. And to do a talk at Landskrona Foto too.
5/11/21 - 15/12/21
A Peculiar Convenience included in Format's curated exhibition, 'Un/Natural', at the Lishui Photo Festival, Lishui, China. Curators Louise Fedotov-Clements and Niamh Treacy. Online talk and walk through in such a fantastic gallery space.




3/11/21
Photo Oxford! 'Women Creating Landscapes' has opened at the Ovada Gallery, curated by Hatched and part of Photo Oxford. Please do come along. Beautiful comment left.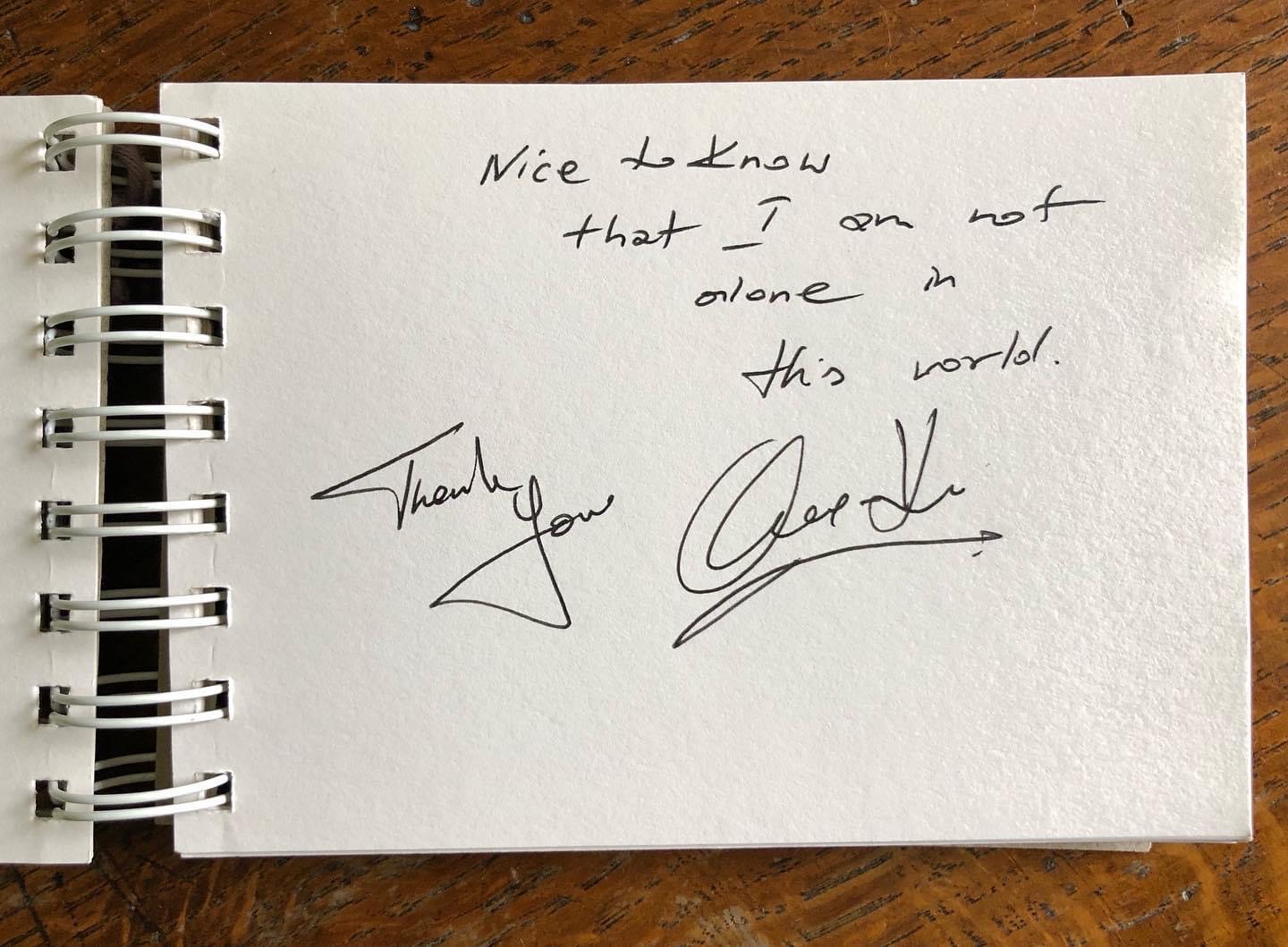 31/10/21
Very, very excited to be sent/to see installation shots from Landskrona Sweden, of my Lights Left On work up in the main shopping street. This work was selected for the Landskrona Light Festival, in conjunction with Landskrona Photo Festival.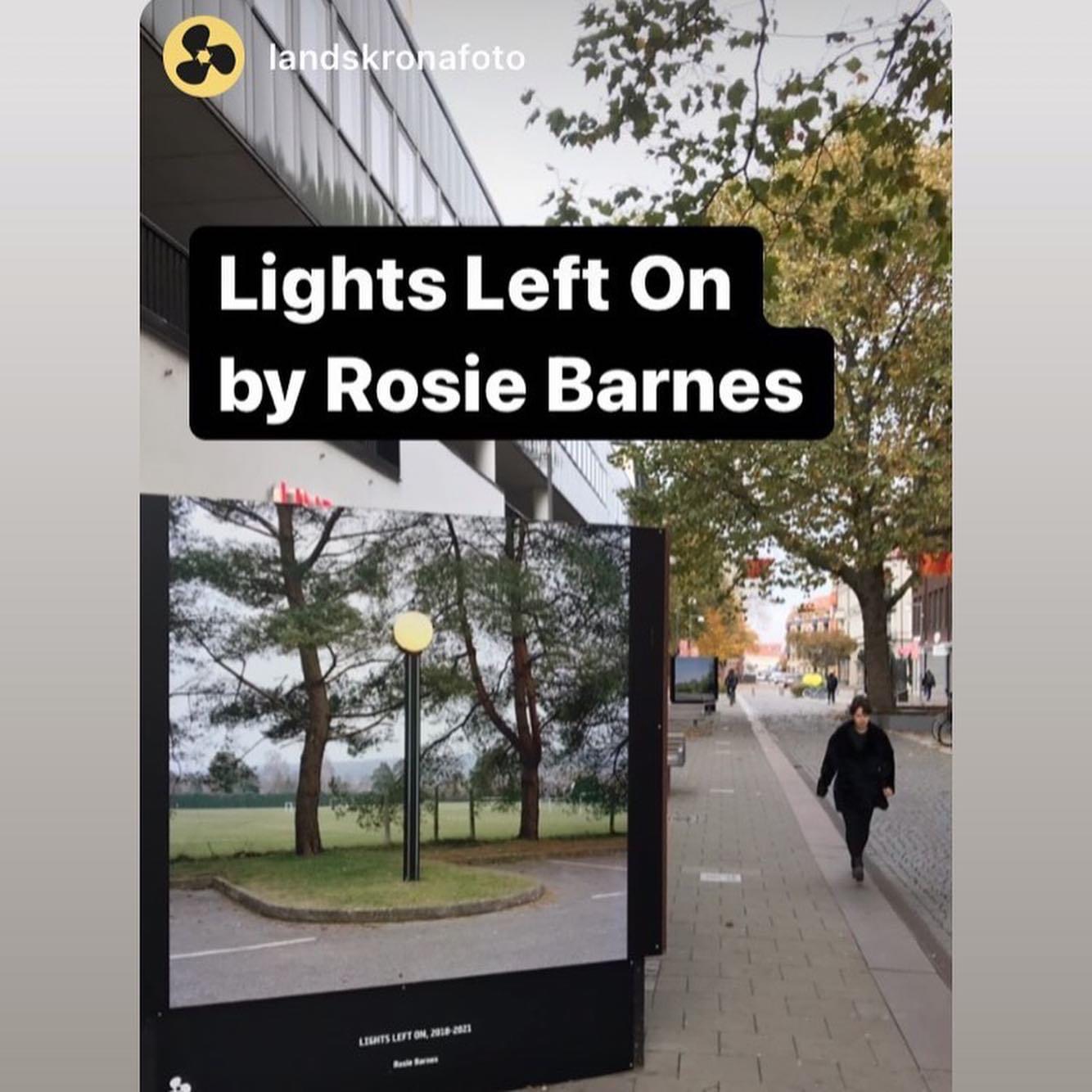 27/10/21
Ahead of Photo Oxford, I did an online talk tonight, hosted by Miniclick, about my project 'No You're Not', that I've been working on for 4 years now, about autistic women. Thanks to all who tuned in and for the fabulously positive engagement.
15/10/21
So grateful to have been invited again to talk to social work and health visitor students at Kingston University. Photography is such a powerful tool in getting messages and understanding across, to where it's most needed.
24/9/21
I've been working on a 'secret' project with the Southbank Centre. Art by Post was a quite brilliant project, reaching out to vulnerable people across the UK, during lockdown, with weekly creative projects to work on, sent... by post. I photographed 5 partipants and the portraits have been appearing on bus stops etc across the country. Proud to have this one though, right on the South Bank!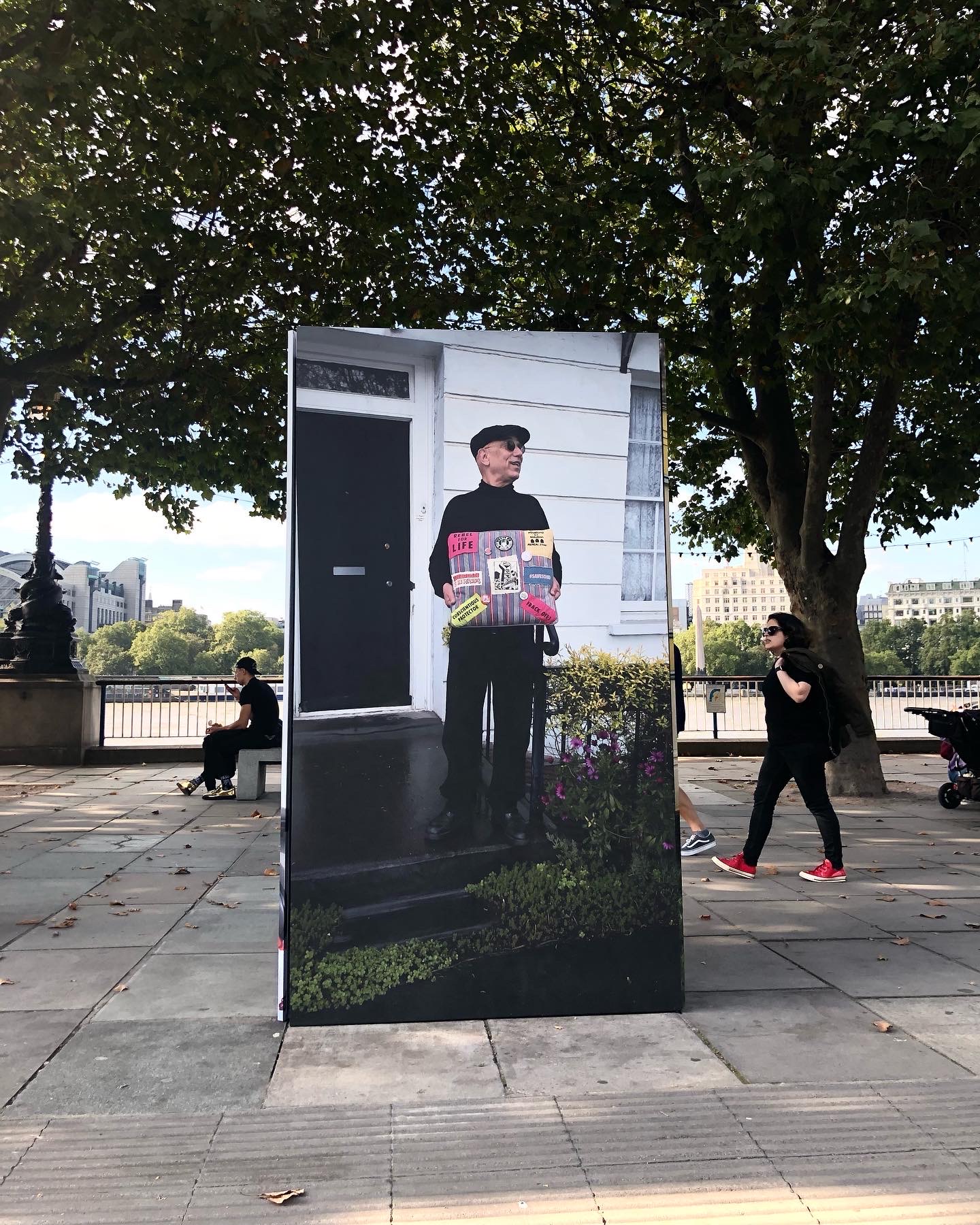 6/3/21
Yay! My project A Peculiar Convenience has been selected for the Urbanautica Institute Awards 2020, which means I'll be in their handsome catalogue!
7/11/20
ING Discerning Art Prize. It was the online (of course!) opening night last week. So happy that my 'Lift Journeys with My Sons' was selected, because myy god, do we need some humour right now! Also an image from my Lights Left On project. Even better, I've had sales for both!
16/10/20
I've been shortlisted for Format's Open Call - 'Control' with work from A Peculiar Convenience. Fingers crossed!
8/7/20
I won an award! Some good news! With the inability to go anywhere, I signed up for the 'online' portfolio reviews at Format Festival in Derby (reviews and talks going ahead online, even though nobody can visit). Quite incredible day. Was shocked and utterly overwhelmed to be awarded Format Festival Patron's Award for the best portfolio of the day. Brian Griffin, thank you so, so, so much... ad infinitum!
4/11/19
So happy to have been selected for the Urbanautica Institute's book 'Extinction: The World Without Us', with my project A Peculiar Convenience. I made this image at Heathrow Airport, in the storeroom where they keep all the illegally imported endagered species, or derivatives of.
4/6/19
'We Live Here'... installed in Southwark Cathedral! A project I have loved working on SO much these past couple of months! Thank you to United St Saviour's charity, in Southwark, who wanted to raise the profile and visibility of older people living in the inner-city.
1/3/19
Joyous night! 209 Women opens at the Open Eye Gallery in Liverpool. Book publication coming soon too. Totally honoured to be part of this project.

13/12/18
209 Women opens in Parliament! So grateful to be involved in this groundbreaking project, in celebration of the centenary of women getting the right to vote and women MPs being able to sit in parliament. 209 female photographers, photographing 209 female MPs. I photographed Karen Lee MP in the Labour Club in Lincoln. The exhibition is being shown in Parliament (Portcullis House) and will be travelling to the Open Eye Gallery in Liverpool next year.